Quebec & Ontario 1981
| | |
| --- | --- |
| With the tour of May and June 1981, a new poster appears in front of theaters, in radio stations and record shops. On this photo of Uwe Ommer, Nana looks serious and wears a silver and red jacket. On it, we notice a small charm with the letters USA in red, white and blue. Would it be an unconscious way to display her American influence of the last few years or her first major breakthrough on that market? With hindsight, we can say that this photo wasn't used as propaganda. Even that it's a bit dark to be used in the newspapers. However, in France, it is used to illustrate the inside of the album cover of "Vivre avec toi". | |
Since Nana is under contract with the Canadian label Grand Records, it has the rights of her new material. For this reason, two French albums come out within a few months: "Vivre au soleil" and "Vivre avec toi". Among the new titles, let's mention "Parle-moi", on a Brahms lullaby, which plays often on the radio. For the second time, this song comes out on 45 rpm disc. It is rather unusual. In any case, in Canada. In other countries, we have seen this especially for mega hits like "Weisse Rosen aus Athen" / "The white rose of Athens", "Lied der Freiheit" and "Only Love".
| | |
| --- | --- |
| | Her latest English albums are still among the best sellers. That same year, "Come with me" becomes double platinum and "Roses & Sunshine", golden, under the banner of Grand Records. PolyGram, which a year earlier took over from London Records, has retained her other English LPs in its catalog. They are regularly reprinted to meet the demand. |
At the beginning of the 1980s, Nana performs in several arenas and stadiums with a capacity of 8,000, 10,000 and even 13,000 places. That is the case in Halifax, Ottawa and Toronto. During this tour, she sets her attendance record in the province with 6,000 spectators at Colisée de Québec. No doubt because of her English breakthrough, her stay mostly held her in Ontario. Nana's itinerary includes Kitchener, a city that will be part of many of her upcoming tours.
Original pages of the new program: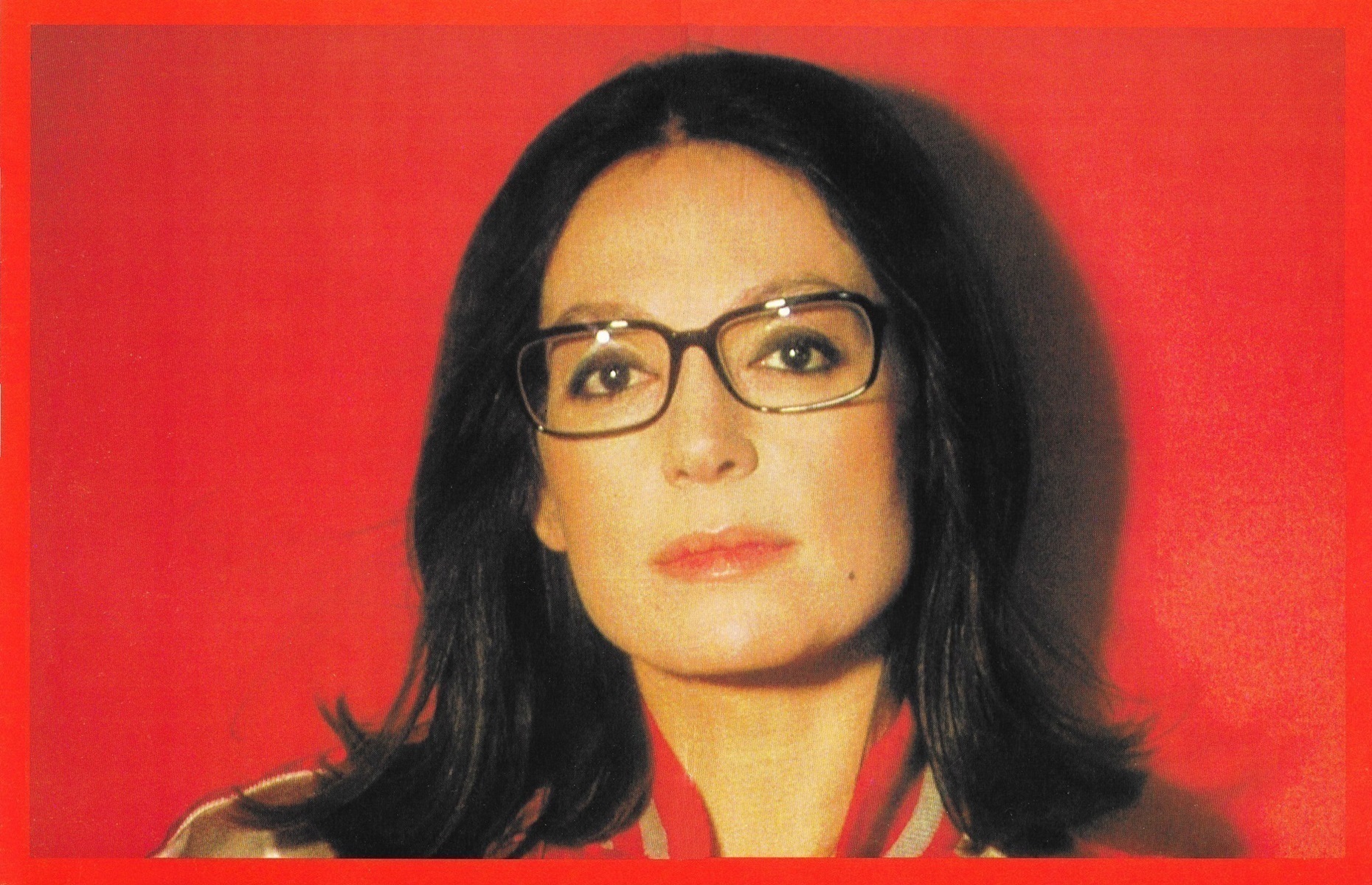 MAY 1981

| | | | | | | |
| --- | --- | --- | --- | --- | --- | --- |
| | | | | | 1 | 2 |
| | | | | | | |
| 3 | 4 | 5 | 6 | 7 | 8 | 9 |
| | Montreal | Montreal | | | Montreal | Montreal |
| 10 | 11 | 12 | 13 | 14 | 15 | 16 |
| Montreal | Montreal | | | | | |
| 17 | 18 | 19 | 20 | 21 | 22 | 23 |
| | | | | | | |
| 24 | 25 | 26 | 27 | 28 | 29 | 30 |
| | | | | | | |
| 31 | | | | | | |
| | | | | | | |
JUNE 1981

| | | | | | | |
| --- | --- | --- | --- | --- | --- | --- |
| | 1 | 2 | 3 | 4 | 5 | 6 |
| | | | Ottawa, ON | Ottawa, ON | Ottawa, ON | Ottawa, ON |
| 7 | 8 | 9 | 10 | 11 | 12 | 13 |
| Ottawa, ON | | | | | | |
| 14 | 15 | 16 | 17 | 18 | 19 | 20 |
| | | | | | | |
| 21 | 22 | 23 | 24 | 25 | 26 | 27 |
| | | | | | | |
| 28 | 29 | 30 | | | | |
| | | | | | | |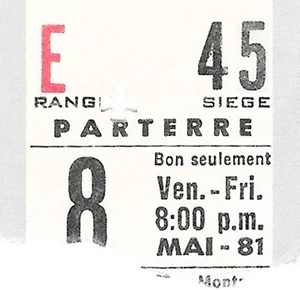 Concert of May 8, 1981 at Place des Arts :
First part:
01- Introduction & Chimera
02- Parle-moi
03- Smooth sailing
04- Mia fora ki enan kairo
05- Finis ta chanson sans moi
06- When I dream
07- Vivre avec toi
08- La belle est au jardin d'amour
09- Opa ni-na-nai
10- The guests
11- Vivre au soleil
12- Pardonne-moi
13- Casta diva
Second part:
01- Roses Love Sunshine
02- Un beau matin à la fraîche
03- Kyra Georgina
04- Comme un soleil
05- 372 (The Olympians)
06- Enas mythos
07- Prière
08- Turn on the sun
09- Le temps qu'il nous reste
10- Le ciel est noir
11- The three bells
12- Come with me
13- Come with me (repeat)
14- Plaisir d'amour
15- Nickels & dimes
16- Ave Maria (Gounod)
17- Ta pedia tou Pirea