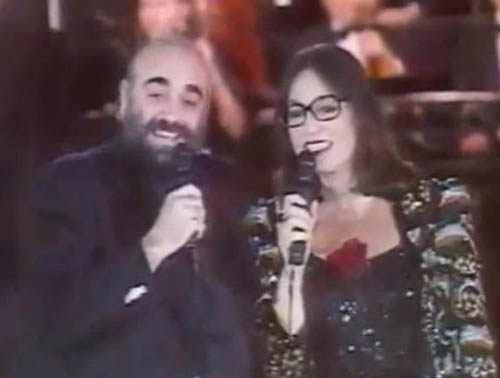 On January 25, 2015, one of the most famous Greek singers has left us. Demis Roussos was 68 years old. With rich voice, Demis stood out from his debuts in 1967 with the progressive rock trio Aphrodite's Child before moving to pop music.
Like Nana, he had an international solo career by singing in several languages. They met frequently and they sang in duet. Their main television appearances date back to 1974, 1976, 1988 and 1990.
Following his death, Nana paid tribute to him in interviews. For her, he was a unique voice, a beloved artist, an optimist, a great worker, a good friend.