An enviable discography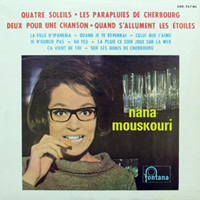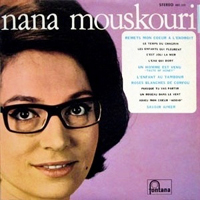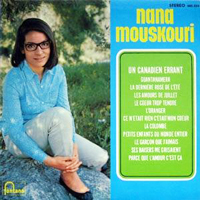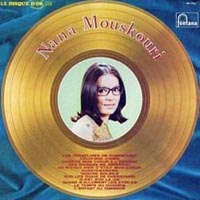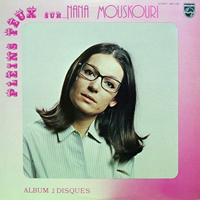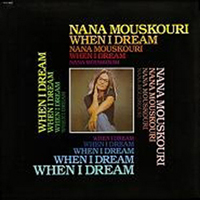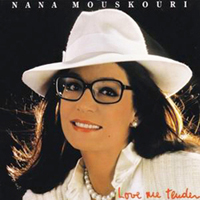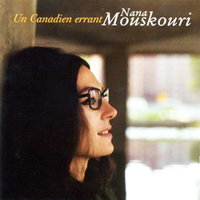 Canadians got one of the biggest discographies of Nana. Indeed, for six decades, all her French and English albums have been issued. Although her songs were pressed under thirty labels, seven main companies ensured the distribution of her records. Let us look at some achievements which deserve to be highlighted.
QUALITY RECORDS (1962)
During the fall of 1962, Nana's first record is issued and distributed in Canada. That is "The Girl from Greece Sings", an album recorded in New York with Quincy Jones. Quality Records, a firm based in Toronto, presses a few hundred copies followed by the single "Wildwood Flower / What now my Love?" which enters the national charts.
LONDON RECORDS (1963-1980)
The following year, London Records supports the distribution of her records across the country. Inaugurated in 1948, the company chooses to settle in Montreal to be in contact with the two linguistic cultures.
| | |
| --- | --- |
| The founding president, Fraser C. Jamieson and his wife, the vice-president, Alice Koury, will remain in office until the closure in 1980. She works closely with the heads of different departments to discover new talents. Her influence definitely played a role in Nana's arrival in their artist directory. | |
Nana with Fraser C. Jamieson and Alice Koury.
FIRST RECORDS
London decides to follow France cartalog by editing first the albums "À force de prier" and "My favourite Greek songs". Their French-language products are selling very well. Jacques Amann and Guy Bertrand, the two representatives of that department are eager to know the novolties. Each year in August, with the president and the vice-president, they fly to Paris to attend the Philips congress. That firm releases the record of several big names of the new French music: Sheila, France Gall, Claude François and Johnny Hallyday. That's probably the way they discovered Nana.
The team in charge of production takes account of the market and often adapts the available material. Unlike Europe, the 25 cm are not common in North America. Also, when they want to release one, they add four songs to make a 30 cm of it. As for the EPs, they rather publish a single with two titles, as it is the case of "Quatre soleils / Deux pour une chanson" come out in November 1964. Its broadcasting on Quebec radio stations indicates that there is an audience for that voice. The first title becomes a hit and the record is sold. It is the prelude of three achievements from here.
THREE ACHIEVEMENTS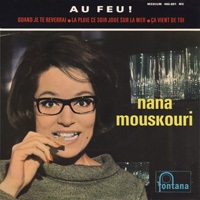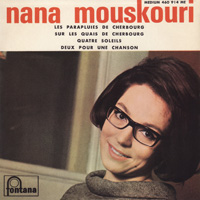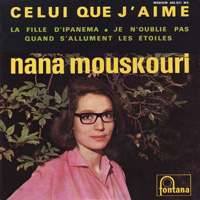 | | |
| --- | --- |
| As Nana is expected for her first visit to Montreal in May 1965 London decides to produce a long play (LP). It includes the 10th, 11th and 12th French EPs. The marketing team of that time has merit; they design an original front and back cover with photos received from Europe. Inspired by that Canadian production, in France, is published a 33 rpm made with three recent EPs (the 11th, 12th and 14th). | |
Before releasing new records, London models on the last ones published in France. However, they are aware that the hits are not necessarily the same as in Quebec and that others will be with some delay. They consider it in particular for the design of her two albums of 1966.
| | |
| --- | --- |
| | In France, the third LP includes eight of the twelve titles from the last Canadian album. So we keep the four new songs and the other eight ones are replaced by songs from her first EPs. The same cover is used and the titles appear on a white background. For a long time, that record will arouse the interest of fans. First, because it includes several rarities that aren't on any other 30 cm. Then, because on the back cover we can distinguish five albums that became unfindable. That 33 rpm will be available until 1980 without any modification on the cover. |
| | |
| --- | --- |
| For the fourth one, three titles are replaced. First, "Un Canadien errant", one of our folk songs, that Nana is particularly fond. She performed it last year in the Harry Belafonte show. Despite its reluctance, the London team finally agreed that she records it. Then "Ce n'était rien c'était mon coeur" and "Ses baisers me grisaient" which were hits here. The cover remains the same but the original title "Le cœur trop tendre" becomes "Un Canadien errant". | |
Meanwhile, London publishes her two American albums "The Girl from Greece sings" and "Nana sings", like those in German, the one in Italian and the last one in Greek. So, for a few years, the Canadian discography is the most complete of all. Following her first tour in Quebec, in January-February 1967, they keep her Greek records and continue to release those in French. From 1969, the new English albums also come out.
ORIGINAL COMPILATIONS
Following a restructuring, the company becomes London Records of Canada (1967) Ltd.. In the early 70s, tape recordings are gaining popularity. That's why every new album is now released in three formats: on vinyl, cassette and 8-track cartridge. And, as Nana's discography is extending, some compilations come out. Among them, three stand out for their originality.
| | |
| --- | --- |
| | Firstly, there is "Le disque d'or", a collection of eight European artists albums, launched during the 1968 / 1969 season. It includes the hits, the best of each one. This is the very first French compilation of Nana. The selection of songs is very representative since nine of them were released on 45 rpm. With all these hits grouped, its buyers are right to consider it as her best record. After eight years, it reaches 50,000 copies and is certified gold. |
| | |
| --- | --- |
| In 1974 and 1976, the 2-record albums "Pleins feux sur ..." are released. The volume 1 is modeled on the French 2 LP "Grands succès de ...", with 20 of the 24 songs. However, there are some live versions. Its arrival slightly competes with "Le disque d'or" because it takes up the hits of the same time. The volume 2, more unusual, includes five disappeared titles from the catalog of France for years. And this is the first time that "Un Canadien errant" is re-released on another 33 rpm. It stays only one year on the market. Both compilations are from a series of 22 albums by French artists. | |
ASSESSMENT
London Records of Canada ceases operations in 1980 when its parent company Decca becomes part of Polygram. The 17 years during which the company distributes Nana's records is a prolific period. Here are some statistics: 45 albums (45 LPs, 32 cartridges and 31 cassettes), 1 EP and 39 singles. Sales earned her 19 golden and platinum records. Among the most popular songs of that time, there is: "L'enfant au tambour" that is demanded every year during Christmas time, "Comme un soleil" that Nana performs in each of her concerts and especially "Le temps qu'il nous reste" that stays 29 months in the Hit Parades. On the English-speaking side, it is more difficult to estimate because of the few 45 rpm released in that language. However, "British Concert", a live album recorded in England in 1972, remains the best selling album during those years.
CACHET RECORDS (1979-1980)
Since Nana began to tour across the country, in 1975, her English career is growing more and more. On the other hand, as for her recordings, there is still more to do. Probably for that reason and especially because she has no company in the United States, Nana turns to a new firm: Cachet Records. That one, based in Toronto, specializes in country folk music and distributes throughout North America.
| | |
| --- | --- |
| | In April 1979, "Roses & Sunshine", recorded in Europe, is released with that label. In both countries, an important promotion campaign is organised: TV advertising and distribution of posters. The result exceeds the expectations since it becomes her best selling album in Canada. The 300,000 copies certify its triple platinum status. That success serves now as a reference to all journalists who dedicate to her an article. They don't relate any more the highlights of her career without mentioning it. |
In total, Cachet Records releases three 45 rpm and two albums of Nana. The one recorded in the Queen City will not come out because the company closes its doors after fifteen months of operation. However, this does not prevent her to continue her conquest of the North American public.
GRAND RECORDS (1980-1981)
The success of her last album opens the doors of country music. In July 1980, Nana flies to Nashville to record an album with Larry Butler, famous producer. It comes out in the fall under Grand Records label, another Canadian company, wich dedicates to adult contemporary music.
| | |
| --- | --- |
| Newspaper advertisements and posters in the record stores are promoting "Come with me"; it becomes double platinum with 200,000 copies. In an interview, Nana talks with enthusiasm of that American production. She specifies that evolving in her music is a challenge, not an ambition. To meet the demand, Grand Records launches its version of "Roses & Sunshine" which finds 50,000 takers. | |
After releasing four albums and four singles of Nana, the firm ceases its activities. Cachet and Grand Records, still in early stages, didn't have a catalog sufficiently developed to survive. That transition period with both companies allows to Nana a first major breakthrough on the American market. In Canada, she gets her sales peak with two albums which became multi-platinum.
POLYGRAM (1980-1999)
In 1980, PolyGram, also located on Chemin de la Côte-de-Liesse, recovers London Records' catalog. With that acquisition, the subsidiary completes its international repertoire provided since its opening in 1966 as Polydor Ltd..
As from September, record stores get 20 newly pressed albums of Nana. The society must wait until 1982 before releasing her new productions because until then she is under contract with Grand Records. The same year, PolyGram signs with her the world rights to her English recorded material.

Since the English breakthrough of Nana, the promotion of that market continues. Aside from the creation of posters, at least one 45 rpm by album is published. Each one ensures the broadcasting of the selling cuts. In Western Canada, especially, the department stores invite her to hold autograph sessions. Each one is an opportunity to meet her admirers. Nana will maintain that practice for years.
Nana, during an autograph session at the Edmonton Centre.
The company adapts to the trend and demand. During the acquisition of Nana's discography, her last 8 track-cartridges are released. In 1983, her first CDs arrive from Europe. All are made in Germany. With cassettes, they take over after the disappearance of vinyl in 1989. From then on, all her new albums and various already existing CDs are burned in Canada. Two years later, the head office moves to Toronto. However, the French division stays in Montreal.
SOME CREATIONS
Her new English products come out first at Polygram Canada. The others follow those of the subsidiaries in the Netherlands and in the United States. While those in French remain loyal to France catalog. Here are some of its creations.
| | |
| --- | --- |
| In 1983, after the success of "Roses & Sunshine", "Come with me" and "Song for Liberty," it's time to produce a compilation. Interestingly, "When I Dream" includes four Canadian songs. The album sells very well and remains on the charts for 27 weeks. A promotional edition is sent to record stores and radio stations. On the cover, it's mentioned that the album is announced on television. | |
| | |
| --- | --- |
| During the season 1986 / 1987, "Why worry?", a semi-compilation including her mega success "Only Love", is launched in some fifteen countries. In Canada, we get a complete new album. "Love me tender" makes us rediscover tunes of Vangelis, Dylan, Presley and English versions of several songs already recorded in other languages. | |
| | |
| --- | --- |
| | Initially, "Classical" is a double album with 20 songs. Due to space limitations, the CD includes 18. In September 1989, along with her Canadian tour, the 33 rpm, the cassette and the CD are released in two units (Vol.1 and 2). These items don't stay long on the market. But they allow fans to get "Dis la nostalgie" and "Dank sei dir, Herr," the two missing pieces of the original CD. |
In February 1991, "Over and Over", "Spotlight on ...", "At the Albert Hall" and "Songs of the British Isles" are released on CD. That exclusivity encourages foreign firms to import them. We'll have to wait the English Anthology before purchasing the other albums in digital format.
ASSESSMENT
At PolyGram Canada, there are different presidents. However, Nana has the opportunity to know Peter Erdmann. He is serving from 1981 to 1990, her most prolific period. They meet, especially during the presentation of her golden records.
| | |
| --- | --- |
| For 18 years, the company distributes effectively Nana's records. Her catalog has: 42 LPs, 38 CDs (1 maxi-single), 61 cassettes (2 maxi-singles), 1 cartridge, 24 singles (11 singles) and 2 videotapes. From the start, the subsidiary ensured the continuity of London taking into account what Cachet and Grand Records have done. It also demonstrated initiative, in particular by releasing exclusive songs and expanding her CD directory. During that period, Nana receives 8 golden and platinum records. The best-selling albums are "Je chante avec toi liberté" and "The very best of - Only Love". The 45 rpm: "Oublie que j'ai de la peine" and "Chanter la vie". | |
Nana with Peter Erdmann.
CARRÈRE (1985)
The affiliation of Nana with Carrère is brief but beneficial. It is due to the original soundtrack of the TV series "L'amour en héritage" released under that label. She sings the main theme. According to the chart of RadioActivité, the 45 rpm is the fifth biggest French hit of 1985 in Quebec.
UNIVERSAL (1999-2017)
In 1998, the group Seagram acquires the parent company Polygram N. V. and creates Universal Music Group. The mutation of the Canadian subsidiary in February 1999 has no impact on the discs distribution of Nana. The new society follows the market with her latest albums and the compilations that are becoming more numerous. Four in particular attract the attention of collectors.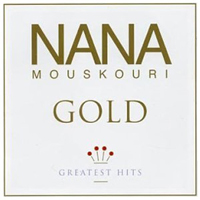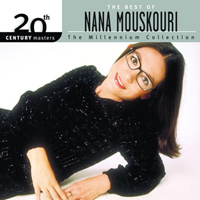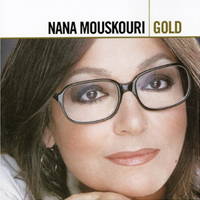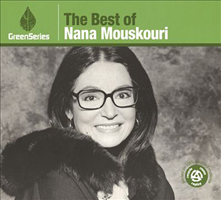 First, "Gold" which is aptly named. That bilingual selection is advertised on TV for several months and becomes gold. Then, "The best of - 20th Century Masters - The Millennium Collection" designed for the English Canadians. It comes from the most popular collection of great success in the country with 600 titles. Also, a version of the 2 CD-series "Gold". The cover and the content are different from the French edition. On the Canadian one, there is a close-up photo of Nana. More bilingual, it includes 25 different songs. Then, "Green Series - The best of", a gatefold digipack printed on recycled material, destinated to the two Canadian markets.
| | |
| --- | --- |
| | The most interesting collection remains "Un Canadien errant / A Canadian Tribute" launched in July 2004, just before Nana's participation at the FrancoFolies de Montréal. In that one are included almost all Canadian songs she has recorded over the years. On the packaging stickers, the names of Jean-Pierre Ferland, Daniel Lavoie, Leonard Cohen, Neil Young, Joni Mitchell and Gordon Lightfoot are mentioned. On the back, that album is described as a moving expression of a love story between a great country and a great artist. A television advertisement supports its marketing. |
ASSESSMENT
Since the acquisition of PolyGram, Universal Music Group became the world's largest music company. Established in 75 countries, it continues its work while adapting to new technologies. After the disappearance of cassettes and the declining CD sales, it approves the purchase of music online. Although she has less new albums, Nana is still part of its catalog. Under the banner of Universal Canada, it lists 19 CDs, 1 cassette and 4 DVDs.
CONCLUSION
For over 50 years, Nana Mouskouri has become a big name in music across the country. Whether it be Quality, London, Cachet, Grand, PolyGram, Carrère or Universal, each company played a part, as much in the broadcasting as in the accessibility of her songs. In addition, her some 500 items make of it an enviable discography and the third largest in the world after those of Germany and France.